Welcome To Galaxy's Custom Shop Guitar Page.
---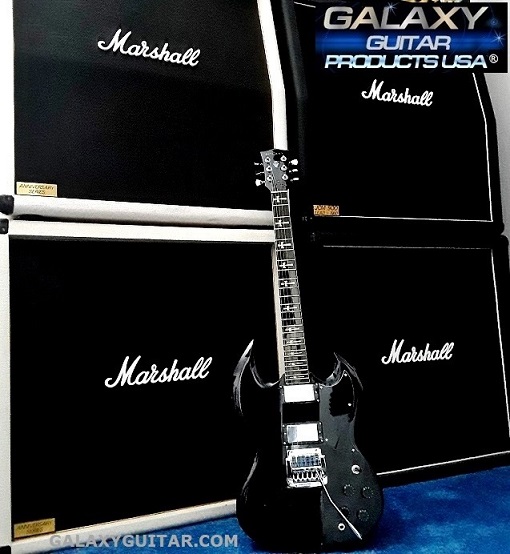 Select Your Favorite Color. Includes Professional Setup on Every Guitar-
Ships within 72 hours. Flamed Maple Tops Have Sold Out.
---
Get Free FedEx Air Express Shipping in USA.
We Ship Worldwide Weekly Via FedEx & DHL.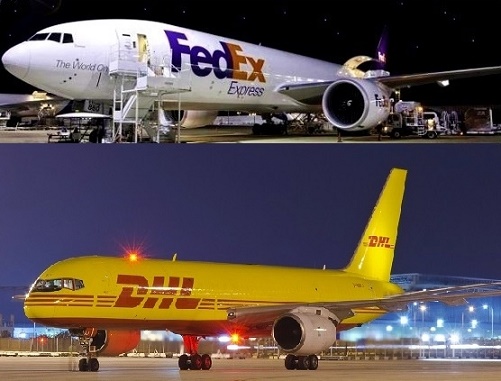 ---
Click to Enlarge Image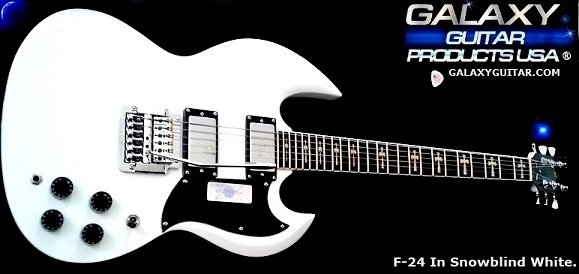 Right Now- Free FedEx USA Air Express Shipping.
Some Models With Flamed Maple Tops Have Sold Out.
---
Click to Enlarge Images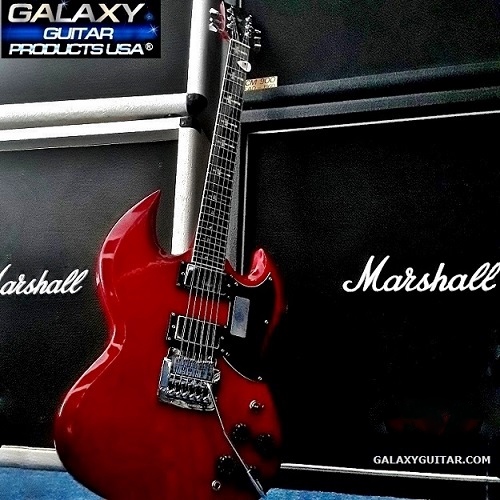 In Stock
Join Our "Members Only" Email List Below!
Get $100.00 $aving$ $pecial$.
Many Guitars To Choose From.
Free FedEx USA Shipping! International Shipping Via FedEx or DHL.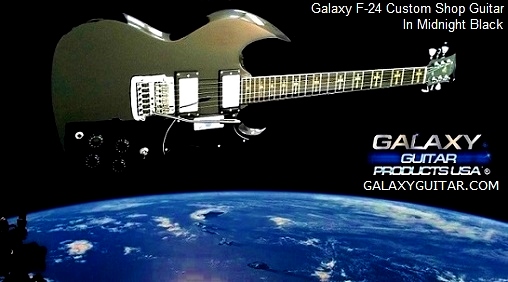 In Stock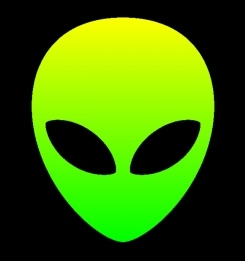 Galaxy Guitar Products USA F-24 Custom Guitars Deliver The Goods!
Check Out Randy Young Having his Way With a Galaxy F-24 Guitar
---
If you're a Guitarist looking for a special new guitar that Rocks With Power you've come to the right place. Galaxy Luthier's built the New F-24 Guitar™ delivering a sleek, aggressive looking instrument built to the highest standards. When the best is your only option this Metal Warrior delivers. A professional high quality instrument with many custom options as standard equipment. The Galaxy F-24™ features a killer 24 fret very fast ebony fingerboard with our exclusive slick high gloss finish. Galaxy Solar Flare chrome covered, double wax potted humbucker pickups™ deliver the goods. Crushing power chord's with blazing Solo's. Galaxy techs pushed until we had a rock solid pickup with great tone. A heavy bottom with strong midrange that ignite's it's high end. We tested many types of wood for our F-24 Bodies, we found High Quality Mahogany gave us the warm tone we wanted, matched with our powerful high end pickup's produced the iconic tones we were looking to pull out of this model. This guitar is heavier producing it's unique sustain characteristics. We bolted down a Kahler surface mounted X-Trem Tremolo, keeping more sustain in the wood without routing through the entire body. Galaxy deluxe non slip chrome tuning key's work with the Kahler tremolo a locking nut is not needed keeping a classic look to the guitar headstock. Galaxy designed our easy access 1 screw Cross truss rod cover. Loosen, slide the cover to the side, make your quick adjustment, re-tighten the cover you're done. Truss rod adjustments are a snap. We use 11 high quality Oyster Pearl cross inlay fretboard position markers. Galaxy Guitar Products USA designed & built this guitar for the Hard Rock Guitarist, adding a multi colored, hand inlay Abalone Galaxy logo. If you play Hard Rock Music, the Galaxy F-24 Guitar is built for you. Email our technicians by clicking on the CONTACT US form. We will be glad to answer your questions. We stand behind every High Quality Ulitmate SG Guitar we sell. Join our e-mail list at the bottom of this page. Get updates on all our Guitar Products Monthly.
Galaxy F-24 In Midnight Black Gloss
Click to Enlarge Image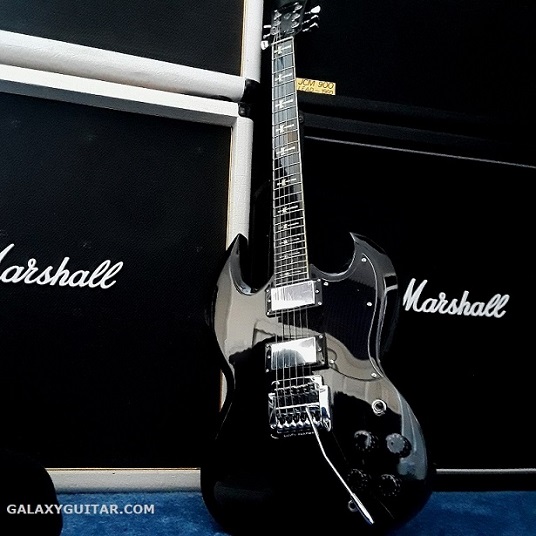 In Stock
F-24- Bigger, Bolder, More Aggressive.
---
Click to Enlarge Images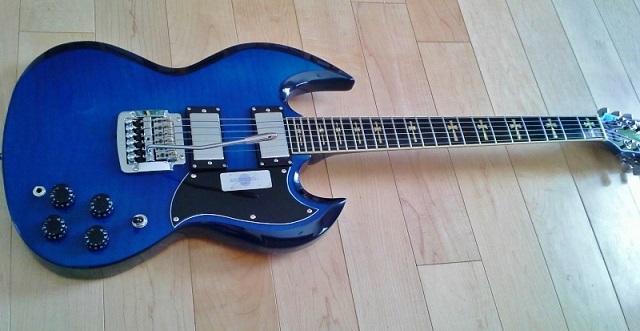 All Blue F-24 Guitars Have Sold Out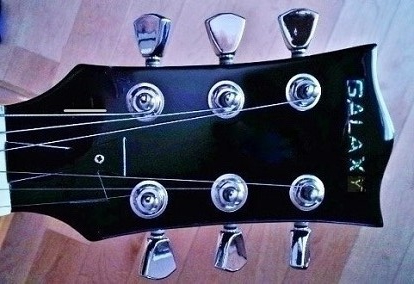 Quick Access 1 Screw Cross Truss Rod Cover
---
WHAT MAKES GALAXY F-24 GUITARS™ DIFFERENT:
We made sure our F-24 Guitars™ offered something different in every aspect of the model design. We made it heavier with a bolder top cutaway adding more sustain. The body is made from High Quality Mahogany, known for it's sustain & warm bass producing characteristics. Because our Humbucker pickups deliver razor sharp High-End we wanted a wood to counter balance pickup output with a warm tone. We set out to provide High Gloss durable finishes. This guitar features deep cutaways with a slick 24 medium size fret finger-board which enables fast shredding. We produce high gloss finished fretboards which produce a feel of playing fast on glass. F-24 Guitars™ Feature a 25-1/2" scale neck made of High Quality American Hard Rock Maple Wood. Set neck construction provides a solid quality build. The Galaxy F-24™ is a unique sounding guitar. We developed our own well balanced wax potted Humbucker Pickups. Months were invested to get the aggressive tone we wanted. Sampling some of our favorite guitarist's on specific tracks we captured the Galaxy Solar Flare Pickup™ Powerful, well balanced aggressive tone. Pickup sensitivity response of the Solar Flare Humbucker captures the slightest percussive pick attack of your playing.
Business Inquiries Always Welcome.
State of the art finishes.

Made In The USA
---
Click to Enlarge Images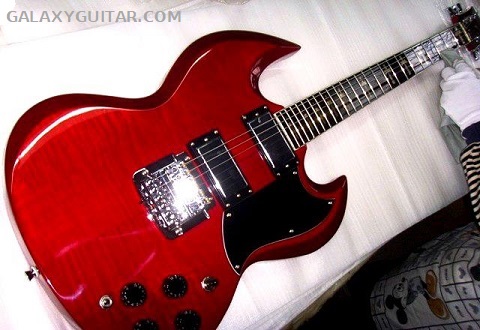 Flamed Cherry Maple Tops Have Sold Out.
Trans Cherry In Stock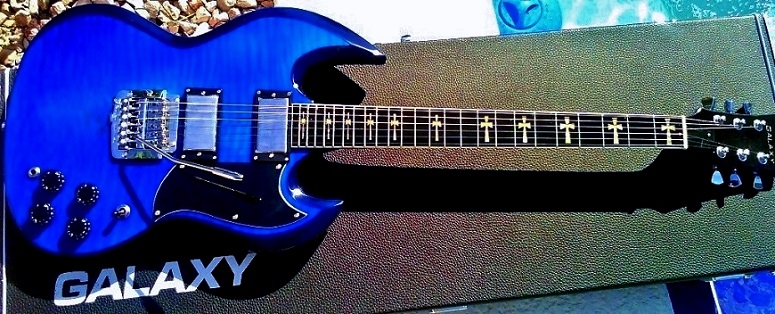 Trans Blue Flamed Tops Have Sold Out.
New Builds In Progress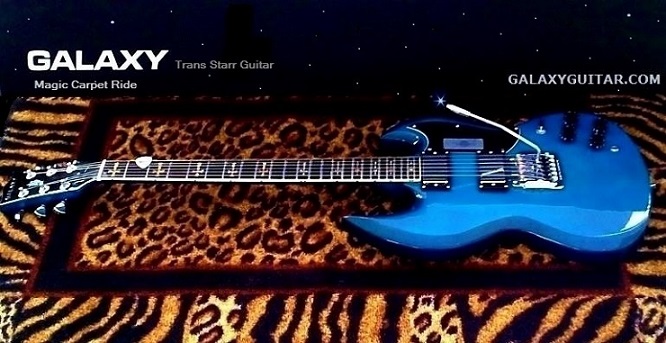 High Gloss Trans Blue
Sold Out Thank You Customers!
---
Current pricing: $1,497.00.
Free Shipping In The USA.
Every Galaxy F-24™ receives a professional set up before it ships. We will also include a Plush Galaxy $70.00 Hard Shell Vintage Style Guitar Case Free. Plus We Are Currently Offering Free Shipping in The USA! International Customers add $100.00 USD for Air Express Shipping Charges. All Galaxy orders are verified via email before processing. Check your email in-box for our order confirmation. Intl Customers we pay Half Airfreight charge for you.
ORDER HERE:
---
Right Now FREE USA 3 Day FedEx Air Exp Shipping on all Custom Shop Guitars.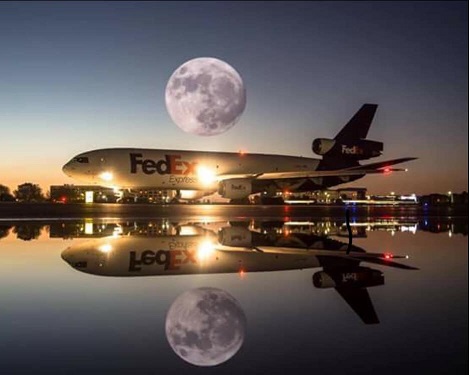 ---
---
We challenged our custom shop:
Build a $4,000 High Quality, Hand Made Hard Rock Guitar
for less then half that investment without any compromise.
Click to Enlarge Images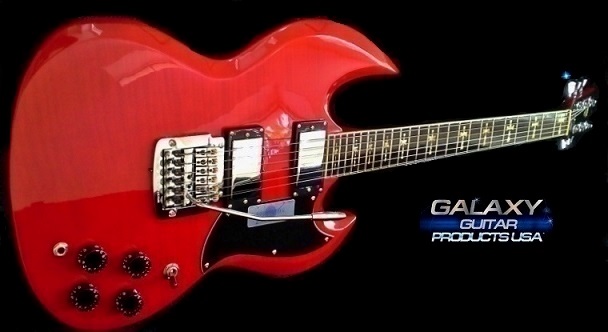 Flamed Tops All Sold Out
Trans Cherry,
With Flamed Maple Wood Tops.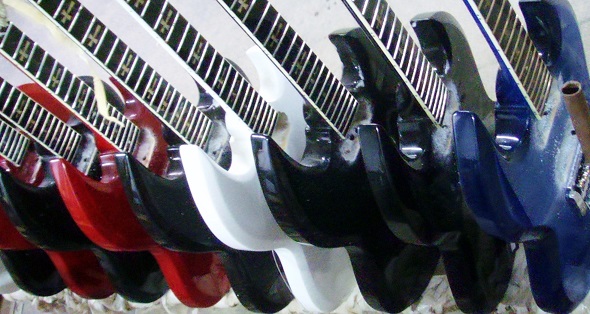 Custom Shop Orders In Progress.

---
Click to Enlarge Image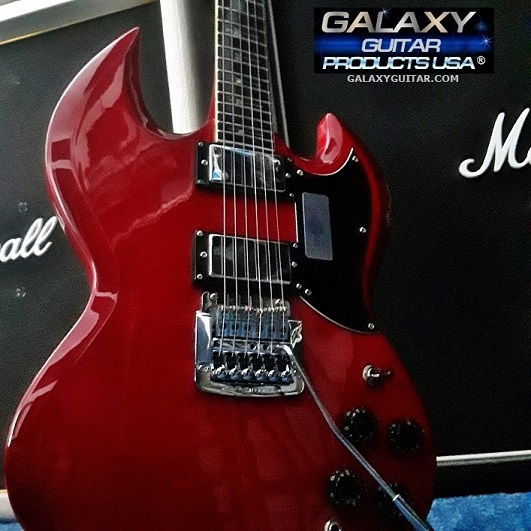 ORDER HERE:
Right Now: Free Shipping in the USA.
Click to Enlarge Image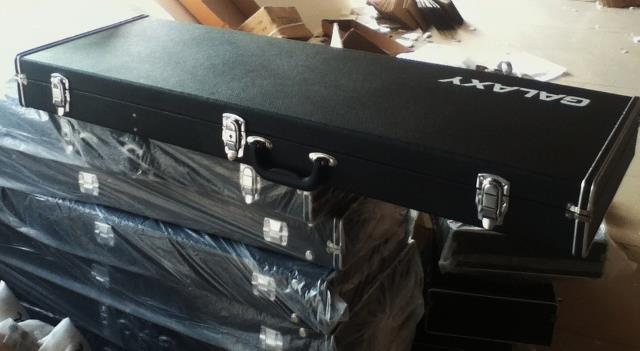 All Galaxy F-24 Guitars ship in our Vintage Style Galaxy Cases in these colors: High Gloss Midnight Black, High Gloss Snowblind White High Gloss Trans Blue, High Gloss Trans Blue With Flamed Maple Wood Top High Gloss Trans Cherry, High Gloss Trans Cherry With Flamed Maple Wood Top.
---
---
Click to Enlarge Images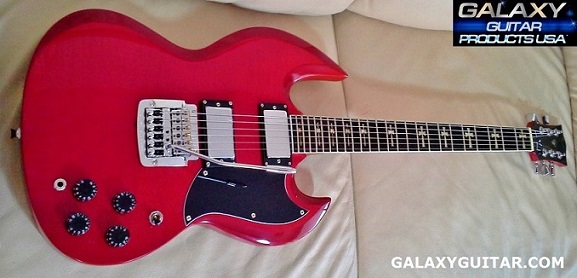 In Stock
Shown in Trans Cherry.

In Stock
Shown in Snowblind White.
---
Galaxy Guitar Luthiers discovered making the body more contoured & the cutaways thicker, stronger & longer, we were able to produce more sustain. Similar custom guitars will range from $3,200 to $4,900. You would have to wait months to over a year to have one built. Galaxy Guitar Products has F-24's ready to ship worldwide. You can have an exciting looking guitar with custom made quality without the extreme pricing or long wait of a custom build. Galaxy's MSRP retail price is $1,897.00.
Current pricing: $1,497.00.
With Flame Maple Wood Tops $1.597.00
Free Shipping In The USA.
Includes $100.00 Galaxy Hard Shell Vintage Style Case Free. Free Shipping in The USA, Extra Set of 009 Gauge strings set. Intl customers add $100.00 for Intl air freight shipping. All Galaxy Guitar USA Instruments come with a 90 day Limited Warranty. 10 years Techincal Support. Visit our Policies page for details.
Copper Shielded Wiring
Click to Enlarge Image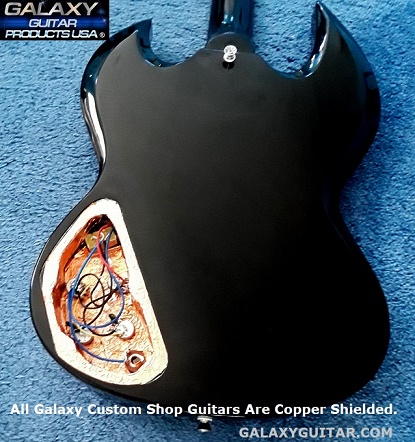 On arrival to you the guitar will be ready for action. The fret-board will be fast & smooth, never gritty like guitar stores where 100 people have played you're guitar before you purchased it. Our tech's are musician's, they take extreme pride in the instrument they built. Your Galaxy tremolo will be adjusted, your string action will be low. You will notice right away this guitar plays exceptional. A brand new set of Electric Guitar String's are installed prior to shipping. Your Galaxy F-24™ Metal Warrior arrives Armed & Ready for action. Have questions? We are always happy to hear from you, use the Contact Us tab.
ORDER HERE:
---
---
Checkout Video
---
---
Click to Enlarge Image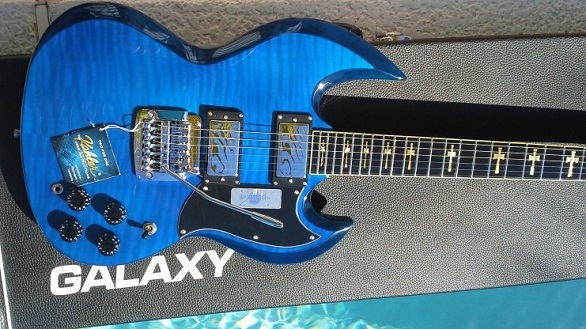 Trans Blue Have Sold Out.
W/ Flamed MapleTop- Sold Out.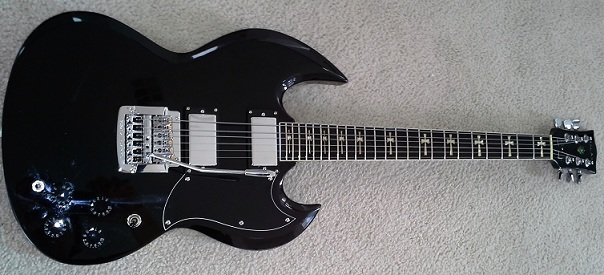 Midnight High Gloss Black
In Stock.
ORDER HERE:
Click to Enlarge Image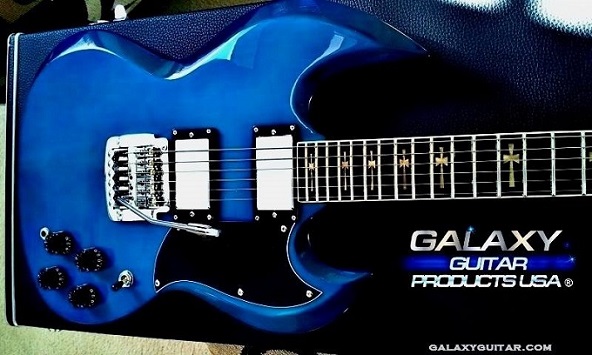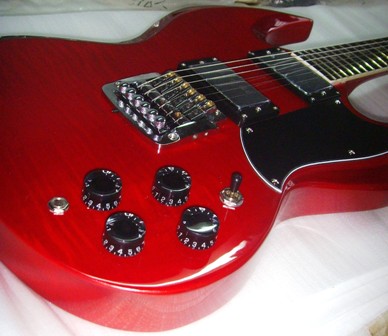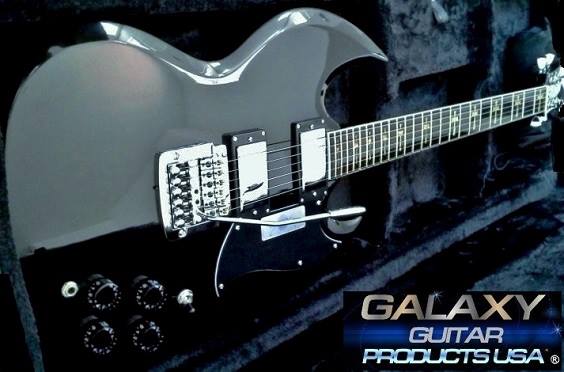 ---
---
Add a Galaxy Guitar Products T-Shirt to your order. High Quality tag-free Gildan Shirt. Full color animated design, form fitted. Stay-Dry Technology. Attract attention wherever you go. Look great & let the world know you're a Guitarist. Color: Black, Small, Large, X-Large already have sold out Medium Still In Stock. Get Yours before they are all gone. Free Shipping in the USA!

---
---
Checkout F-24 Video
---
---
ORDER HERE:
Click to Enlarge Images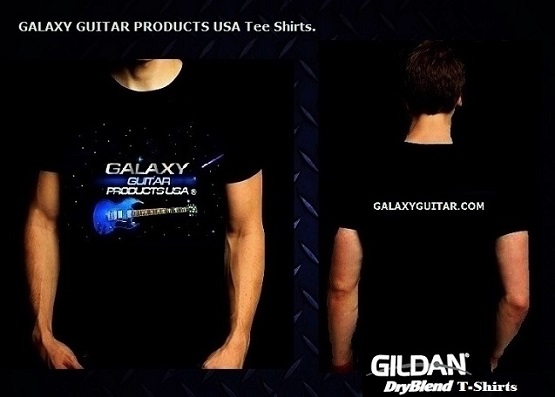 Medium Size
In Stock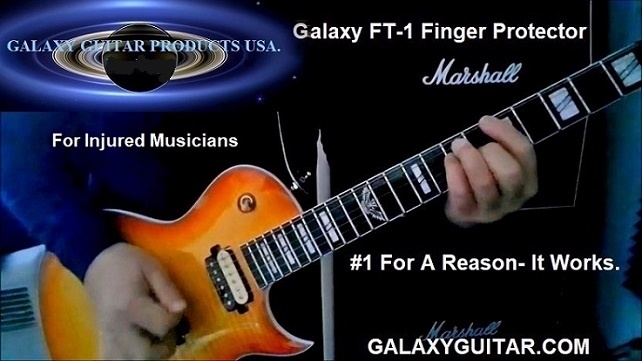 In Stock
All Galaxy Guitar Products come with a 90 day warranty.
10 Years Tech support & Limited Free Parts Replacement.
Details on our Policies page.
New set of Electric Guitar Strings installed an extra set included.
---
---
Galaxy customers know we take care of them with our great customer service & Global Tracking Updates. When you place an order with Galaxy we track your shipment 24 hours a day. We meet the demands of serious players. If you're playing a club in your home town or you're on the road. Galaxy's professional Global Customer Service is there with our Commitment To Excellence. Working With FedEx & keeping you informed to get your order to you as soon as possible.
Galaxy ships worldwide. We ship our Guitars via FedEx 3 Day Air Express. Galaxy FT-1 & FT-2 Finger Protectors ship FedEx. International shipments must clear customs on your end. There maybe Customs charges that are not covered by Galaxy. For shipping details check our Policies Page. Please make arrangements to have someone at your location accept your shipment if you will not be available. We are not responsible for stolen orders once a delivery confirmation to your address has been made by the carrier. Your Ship-to address must match the credit card billing address. For protection of our Customers we verify every order. Double check your order than watch for our authorization email. If you have questions, feel free to contact us when ordering with any question's you may have. For Business Inquiries, Sales or Technical Product Questions fill out our Contact Us form. For exisitng Customers email our Client Services Help Desk. Our International Tel: 702-476-9031. Receive " Members Only " Discounts. Sign up to be part of our mailing list.

Legal Disclaimer: All content including text, photos, discriptions on this website are the sole property of Galaxy Guitar Products USA an may not be copied or used without express written permission. Terms are clearly stated relating to products, return policies, materials. For specific detailed information visit our policies page.