Randy Young uses Ernie Ball Custom Gauge
Stainless Steel Guitar Strings Exclusively.
Made in the USA!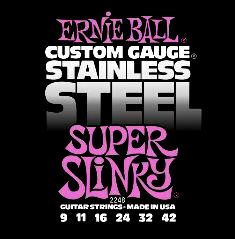 Randy Young's Equipment:
Guitars:
Galaxy Trans Starr, John Birch, Jackson, Fender, Gibson, Charvel.
Pickups:
Galaxy Solar Flare, John Birch Magnum 2, Seymour Duncan Invader & HS-5. Yngwie Malmsteen (YJM) Strat neck P/U, Gibson PAF.
Effects:
Zoom Blue Digital Processor, Rockman Stereo Echo,
Rocktron Stereo Noise Gate.
Amplification:
Marshall 100 watt 800 & 50 watt 900 Series Stacks.
Get a preview of five tracks from the Heavy Impact CD below.